Transit Van Alloy Wheels
Other Sizes of Van Alloys > > 15″  & 16″ Van Alloys | 17″ Van Alloys |18″ & 20″ Van Alloys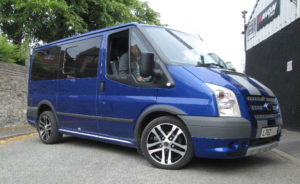 ---
Our transit van alloy wheels:
---
Previous transit alloy fittings
More than 20 years of experience in selling Transit Alloys
Tyresave is looking to provide clients with long-lasting, durable transit van alloy wheels. We specialise in delivering the best alloys for transit vans available on the market, we're also capable of delivering your alloys within a day! Our company is one of the leading alloy providers in the UK, Tyresave has been supplying the highest quality alloys for Ford transit vans for more than 15 years.
We are sure that with our wide range of alloys we will be able to provide you with the perfect set. Our stock consists of many leading transit van alloy brands such as Wolfrace, Calibre and Zen. The popular sizes are normally available off the shelf for next day delivery. The prices that we provide are in sets of 4. If you would like less than four you will need to get in contact with us. If you want more than 4 add 25% of the original price in addition for every wheel you want to add.
Get in contact for transit van alloys
Our team are more than happy to help you with choosing a set of transit alloy wheels. We also provide alloys wheels for new and classic cars. Call us on 01244 813030 or use our contact form for a booking on a new set of high-quality transit van alloys.