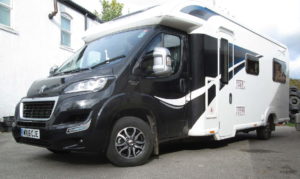 Tyresave is the leading provider of cost-effective, durable part-worn tyres. We have been a local business in Deeside since 1988 offering a range of different services such as tyres, alloy wheel refurbishment, tyre puncture repair, wheel alignment and much more. Find out about our selection of part-worn tyres by calling us on 01244 457 642.
We have stock of part-worn tyres that fit all cars, vans and motorhomes. Our selections of part-worn tyres include many of the leading brands such as Michelin, Evergreen and Delinte. If you are looking for budget, mid-range or premium tyres you have come to the right place. Tyresave can also provide you with high quality alloy wheels, new tyres and wheel alignment at our local garage in Deeside.
The leading provider of part-worn tyres in the UK
All of our part-worn tyres have been tested to guarantee long-lasting and quality driving. Our experience and knowledge within this industry is unmatched by any competitors. Local customers around the Deeside area such as Shutton, Flint and Connah's Quay can benefit from our tyre fitting service, call us on our telephone number to book a time to get your tyres fitted at our local garage.
We want to make sure that everyone is given a positive experience by us and this is why we only provide quality tyres that meet our expectations. It is important to have tyres that meet the government standards as driving with tyres that exceed the legal limit is extremely dangerous and can lead to a fine of up to £2,500 and three points on your licence per bald tyre.
Purchase your part-worn tyres today
Order your part-worn tyres today online or by calling one of our team members, we are more than happy to provide you with more information about our stock. Call us on 01244 457 642 or fill in our contact form, we will reply as soon as possible.