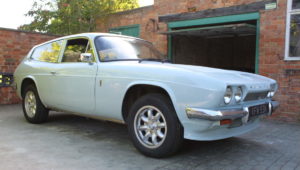 Tyresave is providing customers around the world with affordable, high quality new tyres. We have been a tyre and alloy wheel retailer for more than 25 years and have a gained a huge client database full of returning customers. Purchasing your new tyres from us will guarantee high quality and long lasting tyres from the leading brands such as Dunlop, Goodyear, Michelin and more.
Tyresave is located in Deeside so if you are looking for a set of new tyres or alloy wheels we will be able to supply and fit them for customers from Deeside, Flint, Mold and the surrounding areas. Our team prides themselves on the level of high standards we have been able to maintain throughout the years.
Why choose Tyresave for your new tyres
Choosing Tyresave for your new tyres will ensure you are given top quality tyres. We can provide tyres for all different vehicles from cars to vans and motorhomes. Check through our comprehensive selection of tyres that will fit your vehicle by using our advanced search; fill in the boxes and it will show the many different tyres that will meet your requirements. Local customers in Deeside can benefit from our many different services such as wheel refurbishment, puncture repairs, tracking and balancing, new alloy wheels and much more.
Our team will carry out tyre fitting in a short period of time and make sure that you are provided with a service that is cost-effective and also time-effective. Get in touch with our team and we will discuss a time for you to come in and have your tyres fitted.
Get in contact with us today to order your new tyres
Purchase your new tyres for delivery through our website or by calling us on 01244 457 642 or fill in our contact form, we will get back to you as soon as possible.