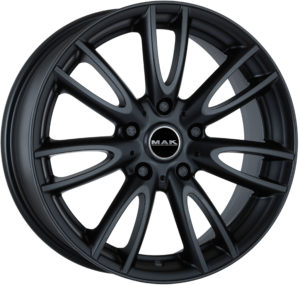 If you are looking for a new set of alloy wheels for your Mini, look no further. Here at Tyresave, we have a wide selection of wheels for Mini's various models. A wide range of wheel styles, sizes, colours and finishes are for sale, not only for customers in the UK, but those all over the world in America, Australia, Europe and beyond.
Alternatively, if you're near by, our local garage based in Deeside near Liverpool, come pay us a visit and we'll be there to cater for all of your alloy wheel and tyre needs. Not only do we sell alloys for all kinds of cars as well as vans and classic cars, but we also sell new and part worn tyres. Furthermore, we also offer alloy wheel refurbishment and tyre puncture repair services.
Find a wide range of Mini alloy wheels here on Tyre Save
Whether you've got a Mini Cooper, Clubman or Countryman, we will have wheels that fit your car perfectly. We sell some of the best known wheel brands such as Wolfrace, Minilite, Revolution and Team Dynamics. Browse our range of thousands of alloys by selecting your make and model in the search menu. For all kinds of wheel styles, colours and sizes, look no further. With thousands of makes and models of vehicle covered, browse our extensive range of alloys and we're confident you'll find the right set of wheels for your Mini.
You'll find it hard to find another store that sells such high quality wheels for a more reasonable price than us!
Contact us now for Mini alloy wheels!
Our team is more than happy to discuss your specific requirements at our local garage (CH5 4DS). You can also get in touch over the phone by calling us on 01244 813030 or via our contact form and we will respond as soon as possible.