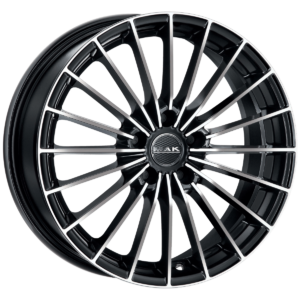 Tyresave is providing customers in Wrexham with the highest quality alloy wheels that are available on the market. We have been an established business for over 28 years, supplying alloys to vehicle owners in Wrexham and the whole of the UK with our huge range of alloy wheels. Whether you are looking to purchase a set of alloy wheels for a car, van, classic car or motorhome, we'll be able to satisfy your needs!
The leading providers of alloy wheels in Wrexham
There is no better place to purchase your alloy wheels, we have a wide range of alloy wheels and we're sure that we'll have the perfect set for your vehicle. All leading brands are in stock such as Wolfrace, AEZ, Calibre, Team Dynamics and many more. Fitting a brand new set of alloy wheels can completely change the way your vehicle looks, so find a new style today! Fill in our advanced search with your vehicle's details and you will find all of the wheels that will fit. Once you have found the wheels you would like to purchase, simply add to them to your cart and then proceed to checkout.
All prices on our website are for sets of 4, if you require more or less then please just get in touch with one of our experts and we will get you a price. Customers in Wrexham will benefit massively from our fast, free UK delivery and you can also request for a set of tyres to be fitted onto the alloy wheels.
Order your alloy wheels in Wrexham today!
Get in touch with one of our experts today to purchase your alloy wheels. We are more than happy to provide you with any assistance if required. Call us on 01244 813030 or fill in our enquiry form to find out more.