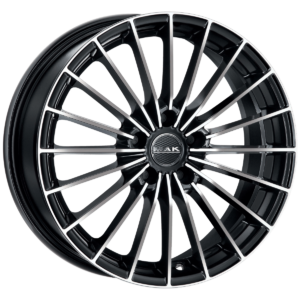 Tyre Save is your one-stop shop for buying alloy wheels in Shotton. We're just around the corner and have sold hundreds of alloy wheels in Shotton in the past. Our huge range of wheels, reasonable prices and excellent customer care is exactly why people in Shotton buy their alloy wheels from us.
Buying alloy wheels from us is easy. Simply select your vehicle make and model using our tool on the alloy wheels page and you'll be shown all of the alloy wheels we have that will fit your car perfectly. We're confident that you'll find the perfect alloy wheels for you. With one of the largest selections of alloy wheel styles, colours, finishes, sizes and price ranges, you'll struggle to find wheels you don't like!
Why choose Tyresave for your alloy wheels in Shotton
Order online for swift and cheap delivery or buy in store from us. We're just round the corner from Shotton so feel free to pop into our shop any time and we'll be happy to help you find the perfect set of alloy wheels for your motor. If you're unsure about anything now, call us on 01244 813030 and one of our experienced team members will be able to help you with any queries at all. Alternatively, you can email us through our contact form found on the contact us page.
Whether you want a new set of sporty black wheels, some clean grey wheels or even multi-spoke classic-style wheels, we sell all types of alloys to Shotton. Take a look at all of the various styles we sell, from premium to budget. Well-known alloy wheel brands such as Wolfrace, ZEN and Alutec are not only sold here, but available at the best price you'll find!
Purchase your alloy wheels in Shotton from us today!
Purchase your desired alloy wheels through our website or speak with one of our experts by calling 01244 813030 and we'll help you over the phone. You can also fill in our contact form to contact us online.