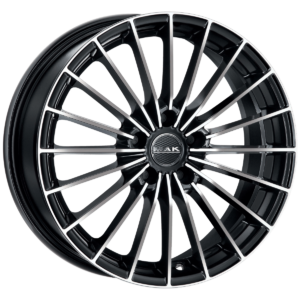 If you're in Saltney and in need of some alloy wheels, you've come to the right place. With over 25 years of industry experience in selling only the best alloy wheels, we know exactly what our customers like. We offer the most competitive prices and a huge range of alloy wheels covering many different styles, colours, finishes and sizes.
Finding a wheel that fits your vehicle is easy. Simply select your vehicle make and model on our alloy wheels page and you'll be shown all of the alloy wheels we have in stock that fit your car, van or other vehicle. If you're still struggling to find alloy wheels that fit your vehicle or have any other questions, simply call us on 01244 813 030 for instant assistance. Based just around the corner, we can offer alloy wheels in Saltney at low prices and with a quick and efficient delivery.
Why choose us for your alloy wheels in Saltney
Whether you've got a Ford Ka or a big Range Rover, we're confident that we stock the perfect alloy wheels for you. Saltney has been one of our main areas of operation for many years and we have sold many wheels to loyal customers in the area. With a wide range of colours, finishes and price ranges, we're sure there'll be at least a few alloy wheels that you won't be able to take your eyes off. Well-known brands such as Wolfrace, Alutech, Calibre and ZEN are all stocked by us at the most competitive prices you'll find.
Paying with us is easy as we will accept credit card, debit, PayPal, cheque or cash. Order online or in store, whichever suits you. Saltney customers love our service and we hope you will too!
Order your alloy wheels in Saltney today
Call us on 01244 813030 or fill in our contact form for details.