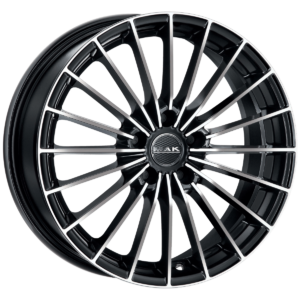 Buy alloy wheels in Penyffordd from Tyre Save for the best prices and one of the largest alloy wheel selections to choose from. View all of the alloy wheels available that fit your car/vehicle by entering your make and model on our alloy wheel page. Once you've selected your car, you'll be able to see all of the wheels that fit your car correctly. Here at Tyre Save, we're local to Penyffordd so we know our customers and what they like very well.
Not only do we offer the best priced alloys available in Penyffordd, but we also pride ourselves very highly on great customer service. If you're not happy with your alloy wheels, then neither are we. Our team are always on hand and ready to answer any questions or queries that our customers have. If you have any questions now about purchasing alloy wheels here in Penyffordd, simply call 01244 813030 to speak to one of our knowledgeable staff.
Why choose Tyresave for your alloy wheels in Penyffordd
Alloy wheels make the car, as many say. From sporty wheels to more conservative styles, we have it all. See just how much choice there is by clicking on our alloy wheels section and find black wheels, grey wheels, white wheels, even colourful wheels. Not only are various colours available, but also a wide variety of finishes, price ranges, sizes and brands.
We've been selling alloy wheels in Penyffordd for over 25 years, so you can rest assured that we know what we're doing. We've come across and solved every problem possible, so when things go wrong, we know exactly what to do to make it right.
Purchase your alloy wheels in Penyffordd from us today!
Order online for quick and cheap delivery, or simply come to our store just a stone's throw away from Penyffordd. If you're struggling to find the wheels right for your car, why not speak to one of our team members? We're experts in alloy wheels, what they're made of, how they're fit and we'll even offer some opinions on what would look good on your motor.