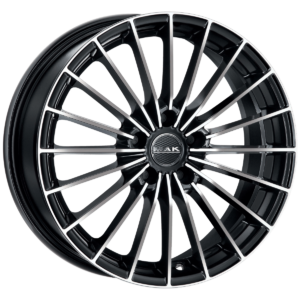 Tyre Save in Deeside, near Northop, has over 25 years of experience as an alloy wheel and tyre supplier. We offer a range of high-quality products and services including new and part worn tyres, steel and alloy wheels, alloy wheel refurbishment and repairs and space saver spare wheels. We are proud to be your one-stop-shop for wheels and tyres, offering a great variety of products that suit the majority of vehicle makes and models. With so many styles, colours and finishes to choose from, you are sure to find the look that is right for your vehicle. We cater for drivers of most vehicles including vans, motorhomes, sportscars, classics, specialist cars and rally cars as well as not-standard fitments. Accessories are also available to buy online as we stock competitively priced nuts, bolts, valves and braces.
Northop's leading local alloy wheel and tyre shop
Delivery to Northop is fast and secure since we are so close by, however please note that non-standard alloy colours may take a few more days to arrive as they need painting and drilling before they can be sent out. If you require any assistance, our team of experts is here to help you choose the perfect alloy wheels and tyres for your vehicle and we guarantee that our range is the best on the market. Local customers are welcome to request that their wheels are ready fitted with the tyres of their choice, simply ask a member of our team for more details and we'll be happy to help. Wheels are available in sets of four, but if you would like to order a different amount simply let us know and we will get you a quote.
Order your new alloy wheels and tyres today from Tyre Save and have them delivered to Northop in next to no time – call 01244 813030 or contact us online if you have any questions!