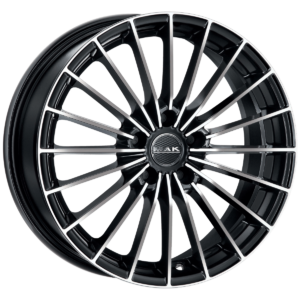 If you live in Neston or nearby, we're only a short journey away. Our local Deeside garage offers a wide range of alloy wheels and other services. We have wheels for thousands of different car manufacturers and models as well as wheels for vans, motorhomes and classic cars. Browse the collection of wheels on our site to see just how many wheels styles, finishes, colours and sizes we stock. You'll be spoilt for choice!
Along with an expansive selection of alloy wheels for sale, we also offer wheel refurbishment, wheel and tyre fitting, wheel alignment and tyre puncture repair services at our garage near Neston. We sell new and part worn tyres as well. Visit our garage and you'll soon understand exactly why our customers choose us for all their alloy wheel needs. Tyresave has been operating since 1988 and we have decades of experience. Our experience shows with our quality of customer care and our expertise in the alloy wheel industry, allowing us to give the highest possible customer service to you.
The leading provider of alloy wheels in Neston
Not only do we have a local garage dealing our wide variety of alloy wheels, but we also operate as an online business and can post your alloys to you. If you're in the UK or as far as Australia or America, we can post your wheels to you quickly and cost effectively. If you wish to find out more, our friendly and experienced staff are ready to answer your calls and emails.
Purchase your alloy wheels today
Order your alloy wheels today online or by calling one of our team members, we are more than happy to provide you with more information about our stock. Call us on 01244 813030 or fill in our contact form, we will reply as soon as possible.