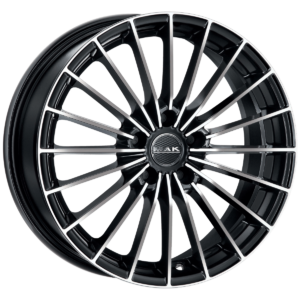 Tyre Save is one of the leading providers of quality alloy wheels in Flint, delivering a alloys by a wide range of leading brands for an unmatched price. We have been working within this industry for more than 28 years, helping everyone in the area order their desired set of competitively priced alloy wheels online.
Whether you are looking to purchase wheels for a van, classic car, race car, rally car, kit car, motorhome or 4×4 you are sure to find exactly what you need here on our website. Our reputation is really positive and we strive to make sure that every customer has a stress-free experience when purchasing their alloy wheels from us.
Why choose us for your alloy wheels in Flint
Choosing to purchase your alloy wheels from us comes with many benefits such as fast, free UK delivery and you can also request for us to fit tyres to the wheels. Fitting a new set of alloy wheels will completely change the way your vehicle looks and finding wheels that fit your vehicle is so easy with our advanced search bar; Simply add your vehicles details into the filters and it will show you every wheel that fits your car.
The prices on our website are for sets of 4, if you would like more or less than 4 wheels you will need to get in touch with us for a quote. We have a huge range of different alloy wheels available, from all of the biggest brands such as AEZ, Calibre and Wolfrace. Our selection of wheels includes a range of different designs, finishes, colours and sizes to suit all styles.
Order your alloy wheels in Flint today
Either order your desired alloy wheels online or by getting in touch with one of our staff members over the phone, we are more than happy to provide you with advice on selecting alloy wheels. Call us on 01244 813030 or fill in our contact form for details.