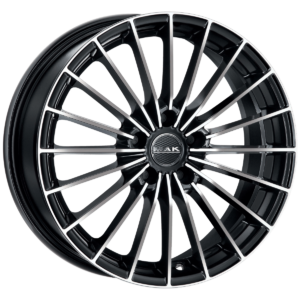 Here at Tyresave we are providing customers all over Chester with the highest quality alloy wheels. Our stock has a wide variety of alloy wheels that will suit everybody's needs. Over the years we have gained an extremely positive reputation because of the alloy wheels that we supply to customers all over the UK.
Tyresave has been an established business for more than 28 years, helping customers find and purchase alloy wheels for their vans and cars. Our team is made up of enthusiasts with extensive industry experience and a passion for vehicles. Customer satisfaction is the key to our success and we want to make sure that we deliver the high quality results that our customers deserve for an unmatched price.
Why choose Tyresave for your alloy wheels in Chester
Our huge variety of alloy wheels that we have available means that we're able to meet everybody's needs; brands that we have in stock include Wolfrace, AEZ, Calibre, Lenso and many more. You can fill in our advanced search by entering your vehicle's details, this will show you all alloy wheels that will fit your vehicle. Our knowledgeable team is capable of helping everyone and speaking with one of our experts will provide you with the answers you are looking for.
All prices on our website are for sets of 4, if you would like a lower or higher quantity let us know and we'll be happy to discuss the price with you. Customers that are located in Chester can benefit from free, fast delivery options which we offer nationwide (excluding the highlands and islands).
Purchase your alloy wheels in Chester from us today!
Purchase your desired alloy wheels through our website or speak with one of our experts by calling 01244 813030 and we'll help you over the phone. You can also fill in our contact form to contact us online.