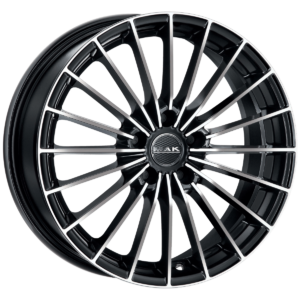 Alloy wheel delivery to Buckley is quick and convenient with Tyre Save as we are based in Connah's Quay, Deeside in Flintshire.
To find a set of alloy wheels that fits your vehicle, simply enter its make, model and wheel size into our search system and we will show you all the options that match your requirements. Our selection is the best on the market and includes trusted brands such as Alutec, Dezent and Calibre. They come in a great range of colours, designs and finishes to suit all tastes so you are sure to find a new set of wheels that is right for you. Prices include free UK mainland delivery and we can provide quotes for tyres additional to wheels if required. Our team will also supply and fit new or part-worn tyres for local customers as well as carrying out a range of other services at our workshop such as puncture repairs, wheel refurbishment and new exhausts.
We supply Buckley's motorists with high-quality, affordable alloy wheels that fit perfectly
The wheels we stock will fit any kind of vehicle – whether you drive a classic car, kit car, rally car, luxury car, van, 4×4 or motorhome we can provide you with alloy wheels that are the perfect fit! Tyre Save have been in this industry for over 25 years and we understand the difference a new set of alloy wheels can have to the overall look and feel of your vehicle. This is why its so important to make the right choice first time, to save you time, money and hassle.
Get in touch with Buckley's leading alloy wheel and tyre specialists today!
If you need any assistance choosing the right alloy wheels for your vehicle or would like to know more about our services, please call 01244 813030 or contact us online.