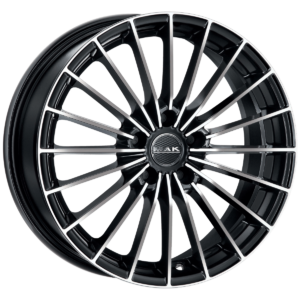 Tyresave is a leading provider of alloy wheels in Bagillt and the surrounding areas. We have been working in this industry for more than 28 years, helping vehicle owners across the world with getting a high quality set of alloy wheels. Throughout the many years we have been providing customers with alloy wheels, we've maintained an extremely positive reputation for the products we sell.
Why choose Tyresave for your alloy wheels in Bagillt
If you are looking to purchase a brand new set of alloy wheels, for a cost-effective price, then you've come to the right place. We are a team of knowledgeable car enthusiasts who are more than happy to help if you require assistance online or over the phone with choosing a set of alloy wheels. You can use our advanced search bar to enter your vehicle details and find out what alloy wheels will fit your vehicle. For any UK orders, you can request for us to fit new tyres to the wheels and we also offer free mainland UK delivery (not including highlands and islands).
The prices on our website are for sets of 4, however get in touch and let us know if you require 1-3 wheels or more than 4. We want to make sure that we're able to fulfill everybody's needs, this is why we have such a wide range of different wheel designs, colours, finishes and sizes for our customers in Bagillt. Check out the many different brands that we have in stock such as AEZ, Dezent and Wolfrace.
Get in touch to purchase your alloy wheels today!
Purchasing your alloy wheels from us will guarantee that you receive quality branded alloy wheels for an unmatched price.
Either call us on 01244 813030 or fill in our contact form and we'll respond to you as soon as possible.